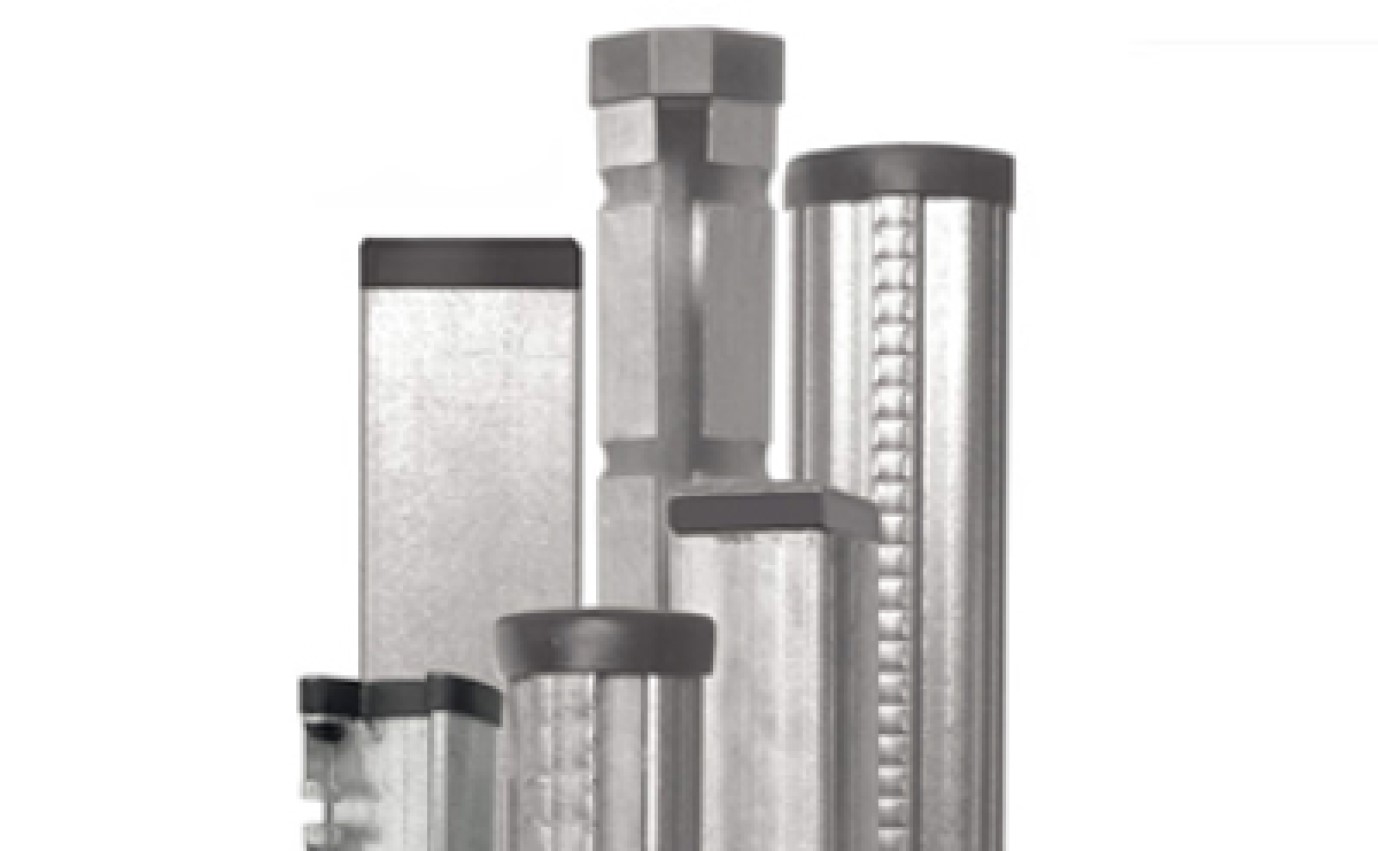 The post models for the "V" panels are as follows:
Rectangular 60x40 mm

Square 60x60 mm

Tecnopost

Europost

Zipper post (Diam. 48 and 80 mm)
Manufactured in galvanized wire Z-275, and a thickness between 1 and 1.5 mm, according to post model, which guarantees its rigidity and steadiness.
Posts can be embedded on the ground or else be anchored at the base by an aluminium flange.
Our posts are supplied along with their corresponding fixing clips: Biblock, Tecnofix, Cremaclip....As well as the heat-hardened plastic caps.
Other RAL colors to consult